Addressing Pain at Dr. Ibolit Chiropractic, Physical Therapy & Massage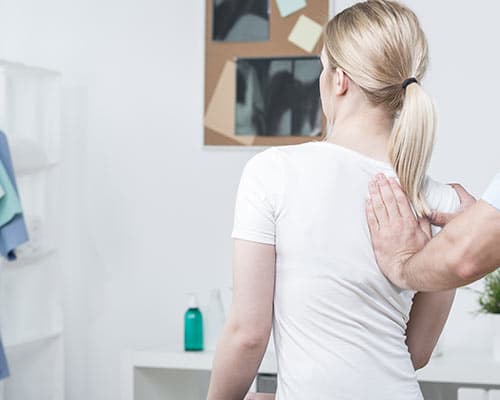 The goal of our chiropractors is reducing the pain and discomfort you experience throughout the healing process. Rather than standardizing the process, our chiropractic clinic will evaluate your needs and then provide a personalized treatment plan based on your situation. We will then thoroughly explain our plans and what you should expect during your treatment here.
In addition to traditional treatment, we address pain through exercises and stretches to prevent chronic pain. This helps you recover from the injuries by regaining your strength, mobility, and flexibility. Furthermore, we may recommend appropriate medical treatments if your initial consultation raises concerns. For example, if we find a cracked or broken bone from the accident, then we may suggest a medical treatment prior to your chiropractic treatment here.
Frequently asked chiropractic and massage questions
Is Chiropractic Treatment Safe?
Chiropractic treatment is very safe. When a Doctor of Chiropractic performs a manipulation, it is a remarkably safe procedure with high standards and requirements, just like any medical procedure. If you have any concerns about what will be done, any of our chiropractors can explain exactly what's happening to your joints.
Do you accept insurance?
Yes, we accept all personal injury insurances, but we do not accept health insurances.
If you are not sure what insurance you have, call us at (360) 703-9610
Do you have bilingual doctors?
Yes, we have doctors that speak English, Russian, and Spanish.
What if I'm not sure what treatment will help me, or if it can help me at all?
Free consultations are available with all our doctors to help determine what your treatment would help you, or if you need to see a different specialist.
Can chiropractic or physical therapy help me avoid surgery?
Maybe. Surgery is a serious topic, so there is no guarantee that we can help you avoid surgery, but it has happened before. If you are not under a time constraint, explore your options. For a free consultation with any of our doctors, call (360) 703-9610.
What is personal injury protection (PIP)?
Personal injury protection (PIP) is insurance that will cover you (and your passengers in the case of a car accident) in the case that you get injured. In Washington, car insurance offers PIP as an option, and in Oregon, car insurance always provides PIP.
What happens if I don't have insurance, but I got injured in a car accident?
You may be able to use the other party's insurance if it was their fault. This is a complicated process that requires you to hire an attorney, but attorneys most always pay off their own fees in the process.